7 Takeaways to Leverage Proptech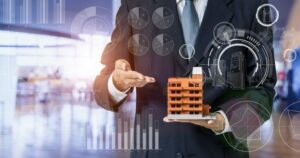 Multifamily Executive and its parent company, Zonda, held a two-day virtual conference at the end of May exploring how technology is impacting the multifamily industry—from design and development to resident experience. Here are takeaways from the proptech event.
1. The Future of Multifamily
In the kickoff panel, Waterton CEO, chairman, and co-founder David Schwartz and CREtech CEO Michael Beckerman discussed disruption and the future of technology in the multifamily housing industry. They both weighed in on what the industry might look like in 2040.
"I'm guessing all rent will be accepted in crypto," said Schwartz. "And I think we will have a lot fewer people [in terms of staffing], and it will be a much more automated process."
Beckerman added that there are a couple of areas that are worrisome when it comes to the industry's long-term viability, with the first being climate change and climate technology.
"Every major city in the world is forcing the real estate industry to combat its responsibility in terms of climate change. You're seeing it in New York and Los Angeles, and you'll see it across the world," he said. "Understand the risks that are coming and the penalties of not getting to net zero."
Beckerman said the other major risk for the industry is companies coming into multifamily to steal customers. "Who is that?" he asked. "Is it some big tech company that wants your data? Yes, they want your data, and they are bigger and more equipped to do more with it. It leaves the industry sort of core and shell, and we are in the shell business. We want to get to the core business. The core business is data and technology and services and solutions."
2. Top Tech for On-Site Management
John Helm, founder and partner of RET Ventures; Shawaun Alexander, vice president of operations software and systems at Bozzuto Management; and Brandy Daniel, vice president of business intelligence at BH Management Services, shared their top 10 technology products for improving site management.
Daniel cited smart access control, which is rolled out at about 18,000 units in the BH Management portfolio, as one of the top amenities residents want.
"Many communities aren't taking advantage of this strong demand that is out there for this particular amenity. It sets us apart. It allows you the opportunity to stand out from your competitors while also getting a return on investment (ROI). It's a win-win on the access controls," she said. "Additionally, it helps manage the community. There are a lot of pieces to the community that right now we are having to do manually."
Daniel added that having an automated access control has saved time for staff, for example not having someone manually lock the pools at night, and has made self-guided touring much easier.
Helm, whose firm RET is an investor in SmartRent, a smart home automation company, said, "We have had LPs tell us that they are seeing about $25 in technology fees that they can charge to the residents; that's the clear ROI."
For Alexander, COVID-19 has been a learning process of balancing technology and high-touch communication on the leasing process. Bozzuto Management has been utilizing FaceTime to conduct guided tours as well as using a self-guided tour technology solution.
"The big opportunity for us has been providing our customers with the ability to select the kind of experience they want and being able to facilitate that using a combination of technology and human touch from beginning to end," she said.
To continue reading the following article, click here.