GOVERNANCE & ASSET MANAGEMENT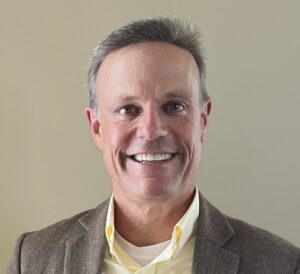 Chad A. Laird
Chad Laird is the Founder and Managing Director of Granite Peak Equity.  Throughout his career, Chad has been involved in the acquisition, operational improvement, and disposition of commercial multifamily properties.  Current portfolio includes market rate apartment communities as well as those operating under HUD Project Based Section 8 HAP contract, Section 42 LIHTC contract, and post Section 236 conversion.  Passionate for turning around under-performing assets, Granite Peak's current portfolio is largely populated with properties which have become top performers in their asset class.  Chad & his team have a track record of regularly growing the NOI of stabilized properties by 50% or more in the first year under their management.
Chad has demonstrated success in the asset management, & conversion of properties operating under HUD HAP contracts & related use agreements.  Grandview Plaza is an example of a complex Section 236/Section 8 conversion where in the 18 months following acquisition, economic occupancy rose from less than 85% to greater than 97%, revenue increased more than 50%, operating expense decreased more than 23%, and market value increased by 150%+, all concurrent with the completion of a number of strategic capital intensive projects.
Longstanding strategic alliances with regional & national experts in law, asset management, property management, cost segregation, architecture, planning, construction, and related fields translate into an ability for Chad & his team to maintain consistent performance through widely varied sets of market conditions. Chad actively participates in all acquisition, management, and disposition of Granite Peak assets.
Chad holds a degree in business administration from Cal Poly University, Pomona, is licensed with the Montana Board of Realty Regulation, and is an active member in the Montana Landlord's Association.  International business & management experience allows Chad to bring a broad perspective to his various leadership roles.  Chad serves as chairman of Newcastle Group, Inc., a corporation that manages several organizations throughout the U.S. that have a private equity and real estate focus.
ACQUISITION & FINANCIAL OVERSIGHT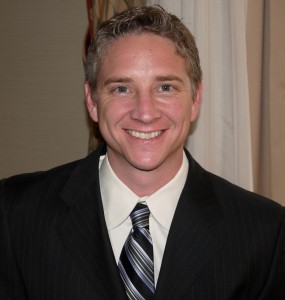 Brad Osen
With a passion for scouring the real estate landscape for exceptional investment opportunities, Brad is able to leverage his institutional experience with a focus on investor returns that has resulted in many highly successful investments over the years.
Leading the acquisitions effort at Granite Peak Equity, Brad utilizes his investment evaluation skills to find creative solutions to source and acquire multi-family properties that deliver excellent returns for the company's stakeholders.  He has been instrumental in acquiring assets in several strategic markets that have successfully generated 20% to 65% average annual ROIs and 18% to 45% IRRs to investors.  Brad is also able to put his genuine enjoyment of his peers to good use in partnering with well-established real estate professionals.
Prior to joining Granite Peak Equity, Brad spearheaded the investment analysis and financial reporting of the Yellowstone Club in Big Sky, MT, the world's only private ski and golf community.  He evaluated capital deployment decisions on development and operational initiatives and assisted in successfully securing project financing in a challenging lending environment, particularly for speculative multi-million-dollar mountain retreats.  His time at YC was highlighted by effectively contributing to the institutional focus of the return on investment by using his analytical, creative, and consensus-building skills to produce great results.
Brad first entered the real estate investment world as a member of the Acquisitions Team for AMB Properties, a publicly traded industrial REIT that later joined with Prologis [NYSE: PLD] in a merger-of-equals in 2011.  During his time at AMB, he played a critical role in investing over $180MM and over 2MM square feet on acquisitions of strategically located, class "A" distribution centers located on the eastern seaboard of the United States and Canada.  He was actively involved in negotiations, led the underwriting and due diligence efforts, and fostered close relationships with key brokerage communities in multiple East Coast markets. 
Brad earned his MBA from Babson College, a globally recognized leader in entrepreneurial studies, and holds an undergraduate degree in business from Montana State University.
PROPERTY MANAGEMENT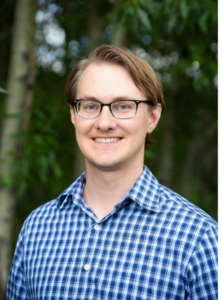 Alex Evans
Alex previously worked as the Loan Funds Manager for Prospera Business Network here in Bozeman and as a Compliance Officer at Gonzaga University in Spokane. He has an MBA with a finance concentration from Gonzaga University.
In heading up property management operations at Granite Peak Multifamily, Alex is focused on refining the systems and processes core to the business while spearheading our growth in managing multifamily properties for other ownership groups throughout the region.
Alex enjoys studying all things related to real estate, finance, economics, and entrepreneurship. When not at the office he can often be found hiking in the mountains or exploring new places with his wife in their RV.
EXECUTIVE ASSISTANT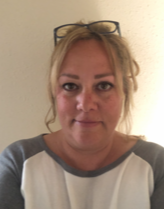 Sally Laird
Sally joined us after a 20 year career with NorthWestern Energy where she worked in Customer Care and the New Construction Department.  She is a graduate of The University of Montana Western in Dillon Montana with a BS in Elementary Education.  Sally's previous work and life experience have given her the adaptability to jump into any task that crops up.  She enjoys the variety of work involved in the Multifamily investment business, working with employees, tenants and investors.
When away from the office, her passions are real estate, antiquing, music of all kinds, her animals, reading, camping and travel.