Apartment Investors Begin to Navigate COVID-19 Deal Landscape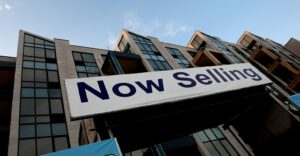 Verde Capital Corp., a private equity and investment management company, is negotiating a sale of several hundred apartments in Northern New Jersey. A buyer has agreed to pay $75 million, or roughly $250,000 per unit for the property, which Verde owns in partnership with a local real estate family.
"That's the exact price we would have sold it for a year ago," says Jacob Reiter, president of Verde Capital Corp., based in Conshohocken, Penn. He expects the sale to close in fall 2020 after several months of due diligence.
Deals like this illustrate there are signs of life in the market to buy and sell apartment properties, despite the economic crisis caused by the spread of the novel coronavirus. But deal volume remains down significantly year-over-year and buyers and sellers are continuing to navigate the re-set in property values resulting from the massive economic disruptions of recent months….
To continue reading this article, click on the following link: https://www.nreionline.com/multifamily/apartment-investors-begin-navigate-covid-19-deal-landscape