Apartment Rents Balloon, Especially In Small And Midsized Markets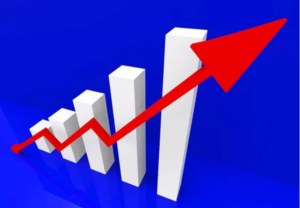 One of the legacies of the receding coronavirus pandemic looks to be a nationwide spike in apartment rents.
In June, asking rents were up 2%, according to RealPage data, with average monthly rent reaching $1,513. That is the first time the average has exceeded $1,500.
As of the end of June, average rents were up 6.3% during the previous 12 months compared with the same period a year earlier. That is the largest year-over-year jump for rents since 2001, RealPage reports.
Demand is driving rents. Apartment occupancy nationwide is now at 96.5%, the highest that metric has been in more than 20 years, according to RealPage.
Rental growth isn't confined to the traditionally expensive few coastal markets. Rather, 113 of the largest U.S. metro markets experienced year-over-year rental growth of more than 5% in June. The Boise, Idaho, apartment market was the top for growth, up 21.2% year-over-year.
Many larger markets likewise experienced ballooning rents, RealPage reports. Phoenix was up 19.2% annually and Las Vegas up 16.7%, while West Palm Beach and Tampa, Florida, saw increases of more than 15%, as did Riverside/San Bernardino, California.
A report by Apartment List came to similar conclusions: Rents have seen explosive growth in many U.S. markets as the pandemic fades. The company's national index increased by 2.3% in June, and so far in 2021, rental prices have grown 9.2%.
To continue reading this article, click here.