Granite Peak Equity Closes Purchase of 72-Unit Apartment Complex in Sioux City, Iowa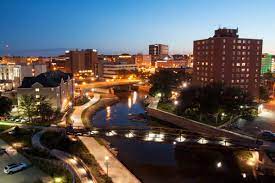 Downtown Sioux City, Iowa
Sioux City, Iowa, August 16, 2021 /Newswire/ — Granite Peak Equity has purchased Hons Apartments, a mid-rise Class A apartment complex built originally built as a warehouse in 1906 (with the distinction of being the first fireproof building in Iowa) and then completely rehabbed and converted into apartments in 2018. Retaining its historic flair, the Hons is a premier multifamily community located across the street from the Hard Rock Hotel & Casino, a major employer and entertainment destination, and is near other major employers and shopping and dining options in down-town Sioux City. Residents enjoy the ability to walk and bike to any downtown destination, including major employers like Mercy One Medical Center (0.6 miles away), the Sioux City Convention Center (0.7 miles away), Tyson Events Center (0.5 miles away), and County, City, & Federal administrative offices including City Hall, District Courthouse, and Public Library (0.3 miles away). Additionally, a $15MM+ riverfront development under construction along the Missouri River will provide extensive walk and bike paths, trails, and spaces for family gatherings, event spaces, basketball courts, and active recreation lawns, and is a quick walk (15 minutes) or bike ride (5 minutes) away.
The Managers are proposing a value-add strategy to increase the income at the property by positioning it as a luxury apartment home community, thereby raising its profile and the average rents to come more in line with other, recently constructed downtown rental properties. Another initiative will be allowing pets while instituting new charges for pet rent, which will expand the potential resident base and put upward pressure on rents and occupancy, thereby amplifying investor yield.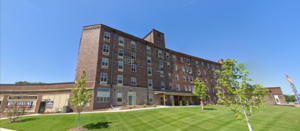 Hons Apartment
Granite Peak Managing Director Chad Laird states, "The acquisition of Hons at such a favorable cost basis provides our investor community with an uncommon opportunity at this point in the market cycle.  It highlights our strategy of sourcing value add opportunities that provide balance between cash on cash return today and equity growth over the longer term."
Director of Acquisitions Brad Osen states, "We are excited to enter the Sioux City market with the purchase of the Hons Apartments. Overall, the area enjoys a stable economy while the downtown sector in particular is experiencing rejuvenation with fresh capital investing in a several projects.  The Hons is a beautiful, like-new property with a rich history that will continue to appeal to folks who want to be close to downtown and all its jobs and amenities."
The Hons Apartments allows for the opportunity to in-vest in a newly constructed asset with competitive yields in a healthy and strengthening market.
Mr. Laird adds, "We couldn't be more pleased with this acquisition on this premier Sioux City property.  Our re-position of this property into the luxury space will really leverage its inherent appeal and maximize returns for our investors for years to come."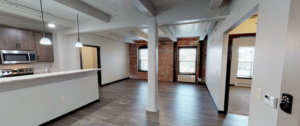 Hons Apartment, Unit Interior
About Granite Peak Equity: Granite Peak Equity (https://granitepeakequity.com) specializes in multifamily real estate investment in emerging markets throughout the Western United States, sourcing stabilized, value-add apartment properties located in stable sub-markets which are poised for growth. These properties are aggressively repositioned to effect: 1) Revenue maximization through targeted capital improvement; 2) Cost containment through the implementation of institutional asset & property management. Granite Peak Equity strategically targets exit from dramatically appreciated assets timed to coincide with an optimal position in the local market cycle. Hold windows average five to ten years.
If you'd like to schedule an interview with one of the Granite Peak Equity team members, please call (406.551.6107) or e-mail [email protected]
SOURCE Granite Peak Equity