Granite Peak Equity Closes Sale of 140-Unit Apartment Community in Tucson, Arizona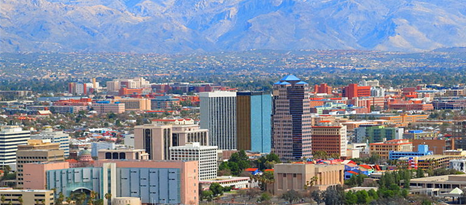 Downtown Tucson, Arizona
Tucson, Arizona, December 29, 2020 /Newswire/ — Granite Peak Equity has sold Juniper Canyon Apartments, a 140-unit multifamily community built in 1985 and located in Tucson, Arizona. The property's proximity to I-10 and excellent frontage on two highly trafficked roadways attracts residents who desire an attractive, convenient, and affordable place to live. The property is comprised of eight two-story, garden-style residential buildings. Exterior finishes & features include freshly painted stucco siding, a fully automated irrigation system, and a grilling and picnic area. Its extensive improvements include market-leading upgraded interiors in all units with highly durable and attractive ceramic tile flooring, a newly renovated resident clubhouse with kitchen, leasing office, fitness center, and laundry facility, as well as a resort-style swimming pool, spa, and a separate storage/maintenance building. The property also offers residents a choice of three desirable floor plans.
The Buyer worked with Kevin Batt at Berkadia Commercial Mortgage to arrange debt financing for the purchase. Art Wadlund of Berkadia represented both the Buyer & Seller on the transaction, while Mark Miller of Braaksma & Miller provided legal representation for Granite Peak Equity and Thrasher Law Offices PLLC provided legal representation for the Buyer. Title responsibilities were managed by Bobbi Raymond of Title Security Agency. Property Management will continue to operate under Ann Diaz with AZ 1st Realty Management.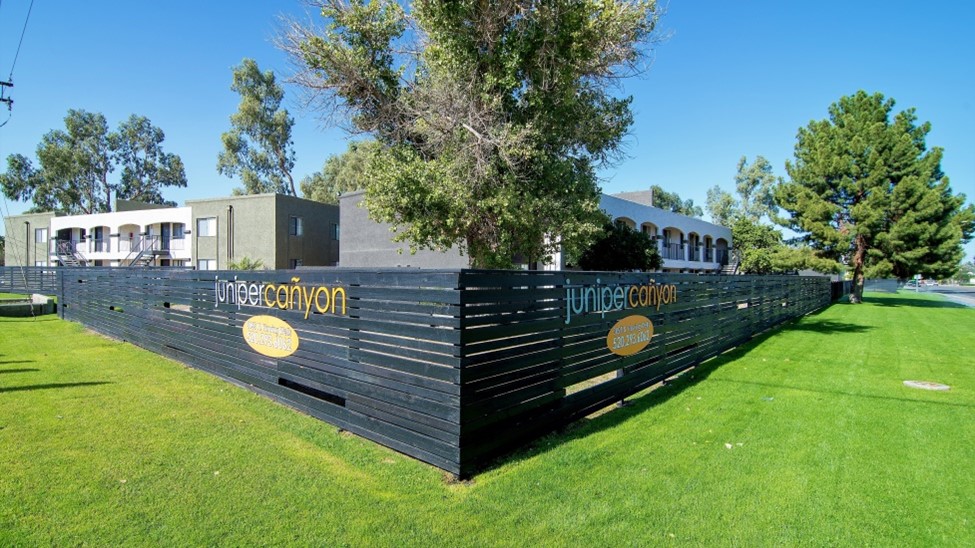 Juniper Canyon Apartments, Street View
Director of Acquisitions Brad Osen states, "Our original purchase of Juniper Canyon was based on the strategy of acquiring a stabilized and well-maintained physical asset located in a healthy and growing market to which we could add value incrementally over time.  The property checked all those boxes at the time and started to outperform our projections immediately after our acquisition in July 2017.  Our management partner at the property, AZ First Realty, did a fantastic job navigating the dynamic Tucson market during this period and positioned us for an outstanding, opportunistic disposition."
Chad Laird, Managing Director at Granite Peak Equity comments, "We're thrilled with this strong exit from Juniper Canyon well ahead of schedule and far exceeding plan in terms of all financial metrics.  We had projected delivering an IRR to our investors of 15.7% over a 10-year hold period while the actual IRR is coming in North of 44%.  We look forward to working with our investors to plough these gains into our next project."
The acquisition of Juniper Canyon coincided with the Tucson multifamily market enjoying several years of rent growth, leading to annual rental growth rates that were among the highest in the country. 
Mr. Osen adds, "While we didn't anticipate selling the property as soon as we did, we also didn't anticipate that we'd enjoy the Tucson economic tailwinds so quickly.  When combined with historically low cost of debt and pent up capital searching for stable investments, the resulting ultra-low cap rate environment made the disposition too compelling to pass up, for which we are extremely pleased."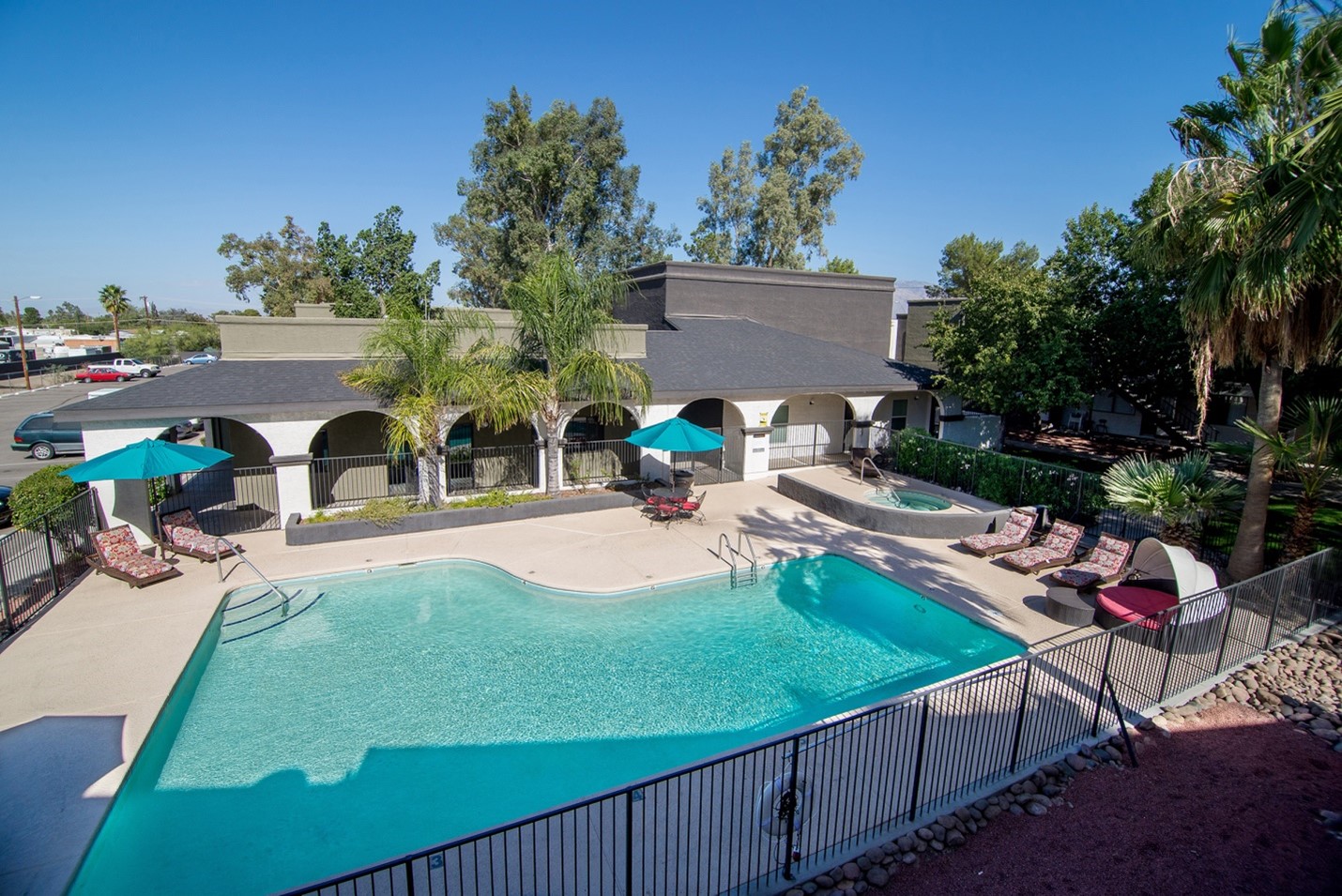 Juniper Canyon Apartments, Community Pool
About Granite Peak Equity: Granite Peak Equity (https://granitepeakequity.com) specializes in multifamily real estate investment in emerging markets throughout the Western United States, sourcing stabilized, value-add apartment properties located in stable sub-markets which are poised for growth. These properties are aggressively repositioned to effect: 1) Revenue maximization through targeted capital improvement; 2) Cost containment through the implementation of institutional asset & property management. Granite Peak Equity strategically targets exit from dramatically appreciated assets timed to coincide with an optimal position in the local market cycle. Hold windows average five to ten years.
If you'd like to schedule an interview with one of the Granite Peak Equity team members, please call (406.551.6107) or e-mail Press@GranitePeakEquity.com
SOURCE Granite Peak Equity