Multifamily Asset Prices Now Growing Faster Than Industrial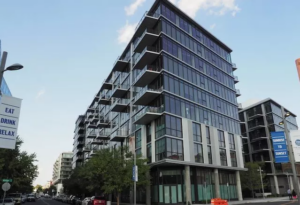 Multifamily real estate has seemingly regained its luster as an investment as concerns about the coronavirus pandemic's effect on demographic changes wane.
Apartment buildings rose in price by 1.2% from April to May, which amounted to 10.1% higher than their average price last May, according to Real Capital Analytics' monthly Commercial Property Price Index, released Thursday. The year-over-year change was the largest of any asset class tracked by RCA, outpacing industrial's year-over-year growth of 9.5%.
May was also the first month in which multifamily real estate saw double-digit year-over-year price growth since March 2020.
Part of the pricing surge for multifamily, especially when compared to industrial, could be chalked up to a one-month blip, RCA Senior Vice President Jim Costello told Bisnow. But key fundamentals have undoubtedly driven confidence higher; multifamily analytics platform RealPage found that "new lease trade-out" — its term for the change in rents for the same unit when one lease ends and a new resident moves in — was nearing record levels as of mid-June.
To continue reading the following article, click here.