Multifamily Industry Sees Surge of Liquidity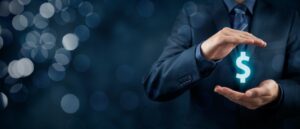 Lenders say they are seeing no shortage of debt capital available to finance multifamily properties today, which should continue through the remainder of 2021.
James Flynn, CEO of Lument, says it's difficult to find any fault with lending conditions year to date, with the first four months of 2021 continuing the solid performance seen in the fourth quarter.
"Fannie Mae, Freddie Mac, and the Federal Housing Administration (FHA) are providing liquidity to all market segments, maintaining stable pricing and predictable execution. We also are seeing rising participation by private lenders as COVID-related risk receded," he says. "The result: Liquidity has been deep, making it an attractive environment for both borrowers and lenders."
While Fannie Mae and Freddie Mac as well as the FHA are providing essential capital, they're not the only ones. Hilary Provinse, executive vice president and head of mortgage banking at Berkadia, says the market is experiencing a surge of liquidity from other capital sources, such as debt funds, regional and national banks, and life companies.
To continue reading the following article, click here.